Written By: Louis James Diaz Google+
.
First of, what in the world is X-Play anyway!?…..
For the uninitiated the news broke when Datablitz branches in certain parts of the metro got raided because they were accused of selling pirated goods, specifically NBA 2K13 game titles. For real? The only store that I can think of when it comes to legitimacy got raided because of Piracy!? Wake me up! I must be dreaming!!!!!!
Its just JEALOUSY.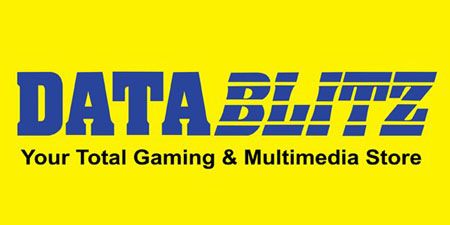 For all I know, X-Play is just having tantrums because Datablitz, for the past 17 years, has had a huge following of Console Gamers nationwide and of course that includes me, and there's no need to ask where I'd get my latest copy of NBA 2K13 but from no other than Datablitz themselves.
What is X-Play anyway!? This is the first time that I have heard them. In this controversy that they stirred up…
Hey X-Play! You just hit a hornet's nest trying to cry "wolf". Your negative publicity against Datablitz won't work. Console gamers nationwide know Datablitz too well. They never sell pirated stuff… EVER!
Eliminating the Competition
From my point of view you just want to eliminate Datablitz as they are a stiff competition when it comes to selling legitimate game titles. They have been doing this for the past 17 years, selling genuine, competitively priced game titles. They have the credibility. They have the Gamer's trust.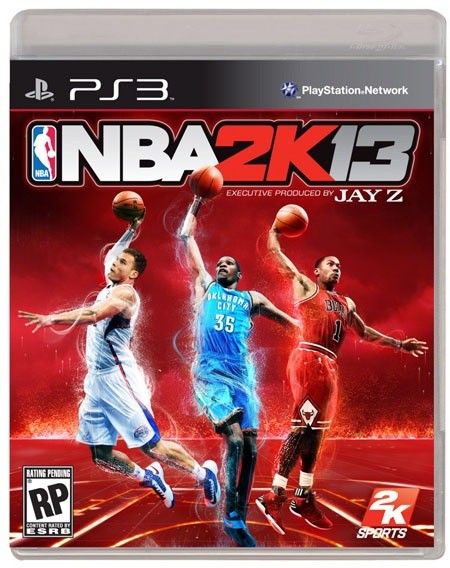 The only way I can do to support Datablitz and the staff that was humiliated in the process is to boycott X-Play and whatever your store partners are selling. If I cannot be able to find what I am looking for in Datablitz, I'd import it online. I'd buy it in either Play-Asia or Amazon. Lets just see if you can be able to raid Amazon's Warehouses abroad. Good luck to you.
I wouldn't mind paying a premium just to get what I want, so long as I am not buying anything from you X-Play. Your antics just made the local gaming crowd despise you more.
You won't get a single centavo from my hard earned money and No, you can never dictate where I should or in this particular matter, us gamers, buy our stuff.
It does not matter if you are the exclusive distributor of NBA 2K13, you'd still be the last thing I'd get my copy from. You have just immortalized yourself from what you did in a negative way, and since 95% of the gamers says that this was the first time they have heard of X-Play, this would be your official "First Impression" and you know the saying… First Impressions Last…
—–
X-Play Official Statment regarding this fiasco
OFFICIAL STATEMENT OF X-PLAY

It is unfortunate that businesses had to be disrupted by the incident that transpired yesterday. While we sympathize with other individuals dragged on by this issue, we stand by our ground to be vigilant in dealing with illegal activities to protect our rights, our partners and our local gaming community.

This is not a knee-jerk reaction from X-Play. In fact, meetings were held with Datablitz President, Winston Lim and his team to become X-Play's primary partner for NBA 2K13. Datablitz key executives Sandra Lu and Orpha Oambas even participated in X-Play's distributor conferences and got all the marketing and distribution plans of the company.

Datablitz's decision to acquire and distribute NBA 2K13 through unauthorized means despite these efforts, leaves X-Play no other option but to report this to the proper authorities, in which CIDG and the Regional Trail Court took immediate action on.

The action of Datablitz was not only detrimental to X-Play but also affected other smaller retailers, game stores and entrepreneurs.
We hope nothing more but to resolve this predicament but will hold firm in protecting the industry from smugglers and illegal operators.

FACTS OF THE CASE
The complaint was for "unfair competition" defined under Section 168 of Republic Act No. 8293 or the Intellectual Property Code of the Philippines.
By selling the NBA2K13 Products without authority from EpicSoft and/or XPlay, the exclusive distributor thereof in the Philippines, Datablitz, Inc. took a "free ride" on the good will and marketing excitement established by XPlay, thereby engaging in "unfair competition" to the prejudice of-Xplay and all of its rightful distributors most of which are small retail outlets.

MEETINGS WITH DATABLITZ
· Meeting between Take 2 Interactive, X-Play, and Datablitz

o Date: September 6, 2012

o Location: New World Hotel

o Discussion Points:

§ X-Play will be Official Distributor for NBA 2K13

§ X-Play wants Datablitz as a primary partner, and requested Datablitz to advise on support requirements it would need for NBA 2K13

· Distributors Conference 1

o Date: September 13, 2012

o Location: Max Restaurant, Gateway Mall, Cubao, Quezon City

o Attendees: Sandra Lu, Datablitz Purchasing Head

Orpha Oambas, Datablitz Marketing and Events Manager

o Discussion Points:

§ Briefing on X-Play Product Portfolio

§ Briefing on Marketing Programs

§ Discussion of Commercial Terms and Trade Concerns

· Distributors Conference 2

o Date: September 27, 2012

o Location: Max Restaurant, Gateway Mall, Cubao, Quezon City

o Attendees: Sandra Lu, Datablitz Purchasing Head

Orpha Oambas, Datablitz Marketing and Events Manager

o Discussion Points:

§ Discussion on NBA 2K13 Trade Programs, inclusive of all commercial terms.

§ Briefing on NBA 2K13 Marketing Program

· Lunch Meeting between Datablitz and X-Play Top Executives

o Date: September 28, 2012

o Discussion Points:

§ In-depth Discussion on partnership Agreement and Concerns

§ Sealed partnership Agreement via a Handshake

· Meeting between X-Play Sales Team and Datablitz Operations and Purchasing Heads

o Date: September 28, 2012

o Discussion Points

§ Discussion on actual orders to be placed by Datablitz

§ Operational discussion involving Purchase Order releasing, delivery timeframe, and collateral distribution.

——
To Our Beloved Gaming Community & Friends,

Monday, Nov. 5, 2012, will be remembered as a day of infamy and shame for the gaming industry with XPlay initiating a disgraceful harassment action against DataBlitz for alleged selling of "unauthorized" stocks of NBA 2K13.

Yesterday, XPlay released an official statement listing down various details of meetings between XPlay and DataBlitz in the weeks leading to the launch of NBA 2K13. In spite of all that's been said in their press release, they've conveniently omitted the most pertinent details:

1. All the meetings that took place between Xplay and DataBlitz were initiated at the request of XPlay. DataBlitz has never asked to meet with XPlay and were only asked to participate in meetings and/or to join XPlay's so-called "marketing programs" (which are really nothing more than just glamorized parlor game events). DataBlitz participated in the meetings and "marketing programs" out of courtesy to XPlay and no such thing as "primary partnership", whatsoever was ever discussed, offered, nor penned on paper, whatsoever.

2. Apart from just saying that they will be distributing NBA 2K13, XPlay has never indicated in any form of writing or communications whatsoever to DataBlitz that they are the exclusive distributor of the game.

3. Thirdly, and this is the most important and glaring omission in XPlay's press release: in spite of the above, the fact is that DataBlitz still went ahead and purchased a considerable quantity of NBA 2K13 stocks from XPlay as a gesture of goodwill towards XPlay, even knowing that they are still very new to the industry of console games, without any proven track record whatsoever to speak of along this front.

However, it is the understanding of DataBlitz that XPlay is just another reseller of the game, and as we still live in a free country the last time we checked, DataBlitz reserves its right to buy stocks of the game from other sources, apart from XPlay, so long as these are legitimate, genuine, brand-new, original games, that are and always have been the hallmark of our product offerings to our customers.

DataBlitz has been in the gaming industry for over 17 years now, and our record speaks for itself, we have always maintained a pristine reputation as the one reliable source for original and genuine games at reasonable prices. From the very beginning when piracy dominated the market 17 years ago and up to this day that we have been able to steadily educate our consumers (without harassing anyone) about buying and patronizing original games and software, we have remained steadfast in our core belief of looking after the welfare of the gaming public first and foremost.

If there suddenly are now parties out there who see the vibrancy of the gaming industry as a way to profit immensely by using sham claims of being the only party that possesses "authorized" stocks (whatever that means) in order to shove overpriced games down the throats of the gaming public, this kind of modus is just against the core principles of DataBlitz and something we just cannot and will not go along with.

At the end of the day, we have the welfare of our customers at heart, not the twisted desires of these opportunists. Even if it means this will be a lonely battle, as Monday's events have shown that we were very obviously the only one unjustly and unreasonably singled out, we shall always remain as the one beacon of light and hope for gamers everywhere and carry on the good fight to stop such forms of profiteering through harassment.