Written By: Louis James Diaz Google+
.
If you are thinking that Globe Broadband Tattoo is worth the hype, then read on.
Well, I am planning to try Globe Broadband's repacked product Globe Visibility, now called Globe Broadband Tattoo, and based from what the package says, it supports up to 2Mbps of speed, but I reckon it.
From one look I can say that its just marketing, maybe Globe Broadband Tattoo is fast but not as fast as what Globe themselves say. The 2Mbps that they are saying on their Globe Tattoo product is only the data transfer that the usb modem uses to communicate to the computer and not from internet to usb.  (Im gonna cover this Internet Service Provider Marketing Strategy on a separate post.)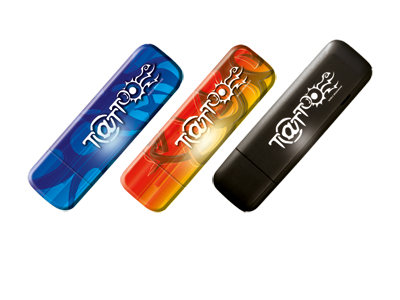 Anyway, is Globe Broadband Tattoo worth it? One thing that I can tell is that, if you are always on the go, and need mobility and fidelity over internet usage then Globe Broadband Tattoo is for you. You can also try to other mobile internet brands like Smart Bro and oh yeah, even the Globe Wireless Broadband with the ZTE MF600 modem! LOL, but seriously, if you are always traveling and needs mobility the maybe just maybe, Globe Broadband Tattoo is for you. If you do not want to "leech" or use a free wifi service on a place that you would be going to (e.g. malls, coffee shops) then Globe Broadband Tattoo is for you.
Is it worth it? Well, the Globe Broadband Tattoo Prepaid kit is, since you are only paying for the amount of internet usage and not as a whole. By the way the Globe Broadband Tattoo Prepaid only charges 5 pesos per 15 minutes and dont worry, Globe Broadband Tattoo uses the Duration Based Charging System which means you are only charged for the internet time that you have used and not by the number of reconnections that you have had. Globe Broadband Tattoo will charge you 5 pesos for 15 minutes of internet which means if you only logged in for 3 minutes, you would still have 12 minutes that you can still use for the next day or two. As long as you have not used your Globe Broadband Tattoo, you wont be charged for more.
So if you are planning to use a mobile wireless internet, then why not try Globe Broadband Tattoo?