Written By: Louis James Diaz Google+
.
Its been 2 months since I have purchased and used the Encore Wireless Router G (ENHWI-G2) from CDR – King. So far so good, no hints of impending problem at all. Sometimes the router is on round the clock, and it still works at its peak, no drop connections and whatnot.
In my opinion the range of the Encore Wireless Router G's signal is around 30 meters here at my place using its bundled 2dBi dipole antenna along with wall and room interferences.
I personally think that this router can still increase its capabilities if I would opt to replace its antenna with a longer one, also available on cdr – king or by using the Windsurfer Wifi – Booster.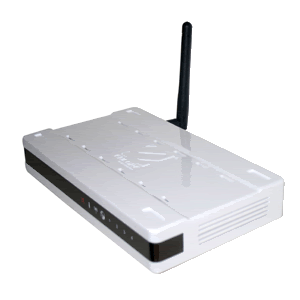 As for me, I really got a bang for the buck by getting this wireless router from cdr – king. I got this Wireless G router for a whopping 1,380.00 PHP. Cheapest so far compared to other branded wireless routers such as D-Link and Linksys to name a few.
The only thing that can differentiate this router against the top brands is when it comes to quality. I am yet to find out if the quality of this router can be at par with the top networking hardware brands out there.
But for my opinion, I think this Encore Wireless Router G (ENHWI-G2) could go against the top brands since Encore itself is focused on networking products.
Please bear in mind that Encore is just being resold by CDR – King and is not manufactured by CDR – King itself. Matter of fact, CDR – King has its own version of Wireless Routers at a much cheaper prices ranging from 600.00 – 800.00 PHP
My verdict for this product – Bang for the Buck