Written By: Louis James Diaz Google+
.
I bought this tough cd-r king branded flash drive. I may say "tough" because it has received a lot of punishment from me and still it is in one piece, still working as if it was just bought yesterday.
This 2gb, metallic black flash drive from cd-r king has been battered and bruised, courtesy of me since around 2006. This tough flash drive used to be priced at around 680.00 PHP when I bought it. Now it only costs around 320.00 PHP.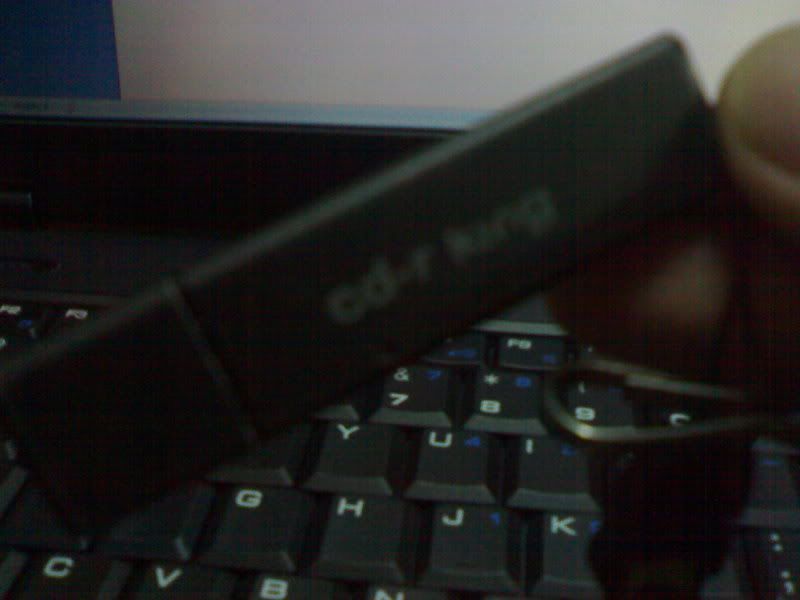 As you can see the letters that were imprinted are almost fading, the "2GB" print is nowhere to be found already, but it still performs well.
Speaking of battered and bruised, this flash disk has received several punishments from me, I have dropped it a couple of times, I have left it plugged on my car stereo and let it burn under heat of the sun on a hot afternoon, It has been plugged into various virus plagued, worm infested computers in several computer shops, but still, its performance did not change, still reliable enough for me to carry around some important programs and files while on the go and serving me its most used purpose, to be a pandora's box of songs ready to be played while crusing around the metro.
No regrets for purchasing this usb flash disk, since its performance is at par with similar branded flash drives out there.
I am not saying or do guarantee you that you must buy the same kind of flash drive that I bought, I might have just got a good flash drive that is why this tough gadget is still alive and kicking.
Certainly I got myself a truly bang for the buck usb flash drive.